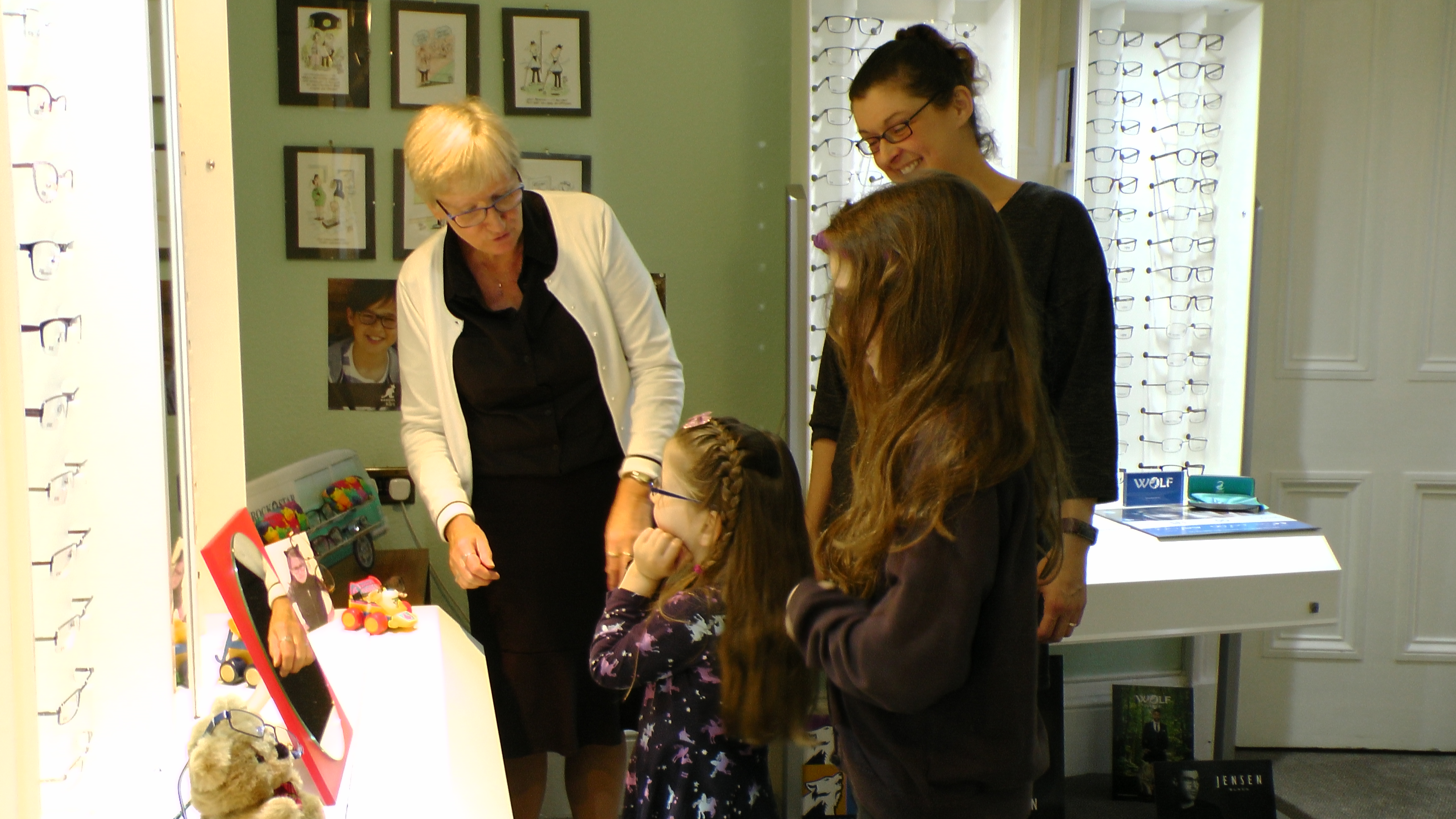 Service

Complete Eye Care

Appointments

Call to check availability and book an appointment.

Location

61 Reform St, Dundee DD1 1SP

Call Us

01382 224 620
What We Do
The eye examination varies according to your individual needs, but basically to start with we will have a friendly discussion with you about why you want your eyes tested and ask you some questions about your general and eye health, your family health history and your occupation and hobbies and interests. We then check your vision and do some tests to see how well your eyes work together. We check your peripheral sight and examine the outside and inside of your eye using special equipment. We then test the actual sight and discuss the results with you, answering any questions you have and discussing your options. We also give you advice on how to keep your eyes healthy and how to make the most of your vision.
Expert Advice
We offer the best of clinical and diagnostic practice, but in a relaxed, friendly atmosphere, taking plenty of time to get to know you and to understand your needs and requirements. As well as providing the prescription to give you the best vision possible, we check on the health of your eyes, the way your eyes are functioning and even on your general health. Even if you feel you need no change to your glasses, or you do not feel you need glasses, we are very happy to make sure your eyes are healthy and working well. People with certain conditions such as glaucoma or diabetes are recommended to have very regular eye examinations.
Home Visits
If through ill health you are unable to visit us we are able to come to you, with our domiciliary service. We have the time and patience to perform a thorough examination in your own home, bringing specialised equipment with us, and taking time to answer your questions.
We also bring a wide selection of frames, so you can be sure of being able to choose eyewear to suit you and we advise on the best lens options for your needs. We cover Dundee and all the surrounding areas.
What should I do if my eyes are sore or red or my vision has suddenly got worse?
All optometrists in Scotland have had special training and are therefore the first port of call for ANY eye problems. We have the specialist knowledge and equipment to advise you on the best solution for your problem.
In our practice, as long as the optician is there, we will always squeeze a patient who has a red or sore eye, or sudden deterioration of vision, in for an appointment that day and we have reciprocal arrangements with other practices for any occasions when our opticians are absent. Never hesitate to ring us for advice.
Eye examination

Glaucoma testing

Children's eye tests

Home visits

Phone advice service